Next:
Including the experimental information
Up:
Inferring and of the
Previous:
With this third reweighting, the resulting p.d.f. looses finally sign ambiguities, and becomes rather narrow, with respect to the initial space of possibilities. The 3-D plot is shown in Fig. 6.
Figure:
Probability density function and contour plot

obtained by the constraint given by

,

and

(see remarks in text and in caption of Fig. 1 about the interpretation of the contour plot).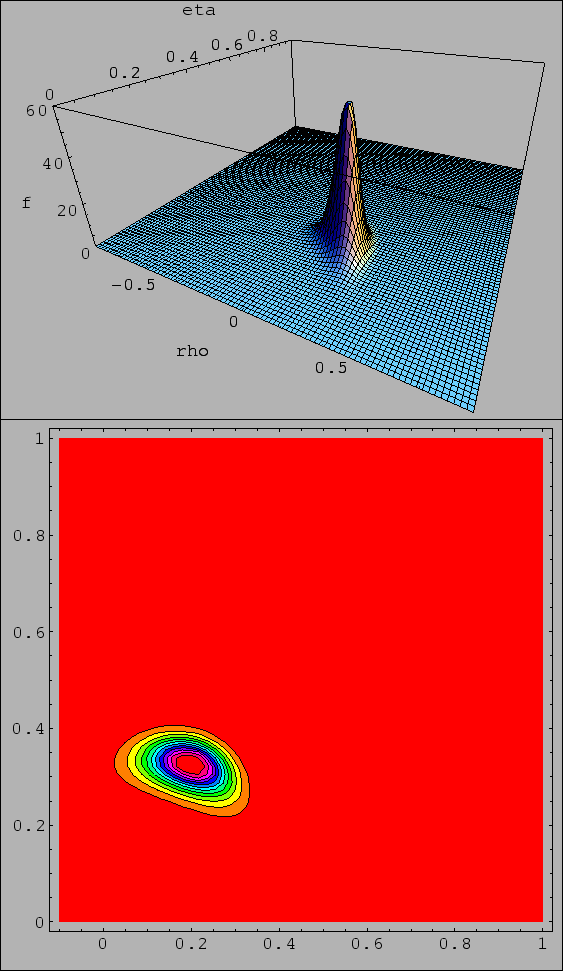 At this point we can evaluate expected value and standard uncertainty of the quantities of interest:




---
Giulio D'Agostini 2004-01-20